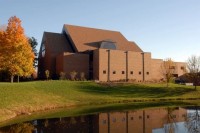 East 91st Christian Church, Indianapolis, IN
Indianapolis
Chelsea performs on the 102-rank Schantz organ in the Sanctuary of East 91st Street Christian Church on Sunday, November 11 at 4:00 p.m.
Program includes:
John Weaver: Toccata, Debussy: Children's Corner, Dupré: Prelude and Fugue in B major, Vierne Naiades
For more info:  http://www.east91st.org/event/351985-2012-11-11-ago-presents-chelsea-chen/
Doubleheader in Pennsylvania
Two concerts in PA:
Friday, Nov. 2 @ 730pm – Octave Hall, Macungie, PA
Saturday, Nov. 3 @ 230pm – First Methodist Church, Hershey, PA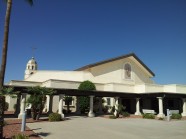 Our Lady of Lourdes, Sun City, AZ
Sun City West
Chelsea performs at Our Lady of Lourdes Church in Sun City West, AZ on Sunday, October 28th at 3pm.
Program includes Bach's Sinfonia from Cantata No. 29, Mendelssohn's 2nd Sonata, Debussy's Children's Corner, and Durufle's Toccata.
http://www.yourwestvalley.com/suncitywest/article_a94f5da8-1486-11e2-a016-0019bb2963f4.html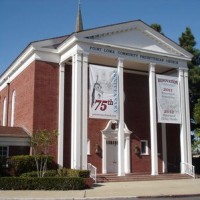 Point Loma Community Church, San Diego, CA
Point Loma Concert
Chelsea performed the dedicatory concert at Point Loma Presbyterian Church on Oct. 21!
Program: Alain Litanies, Debussy Arabesque No. 2 and Girl with the Flaxen Hair, Vierne Naiades, Chen Taiwanese Suite, Dupré Prelude and Fugue in B Major, Eben Moto Ostinato, Gorby I Got Rhythm and Satin Doll, Wammes Miroir, Duruflé Toccata
http://www.pointlomachurch.org/experience/event-calendar/icalrepeat.detail/2012/10/21/3302/49%7C47%7C44%7C50%7C48%7C45%7C46/inaugural-organ-concert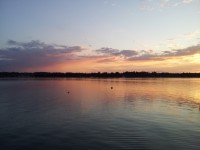 Skaneateles Lake
Skaneateles Festival Concert
On Wednesday, Aug. 22, Chelsea performed a solo concert for the Skaneateles Festival at First Presbyterian Church, Skaneateles, NY at 8pm. Read more…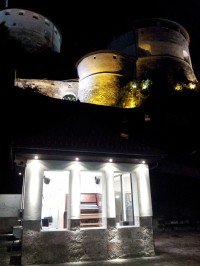 Heldenorgel in Kufstein, Austria
Two Performances in Austria
Chelsea performed on the outdoor Heldenorgel in the fortress of Kufstein on July 12th and at the Stadtpfarrkirche in Schwaz on July 16th.
The program for Kufstein: http://www.kufstein.at/gemeindeamt/download/223361475_1.pdf.
The program for Schwaz: http://www.schwazer-sommerkonzerte.at/orgelfest.php
She has now performed on the two largest outdoor organs of the world (Kufstein's Heldenorgel and San Diego's Spreckels Organ).